HOST YOUR EVENT WITH US, HERE, OR THERE...
The Green Fountain Inn is a romantic wedding venue with four separate suites upstairs and an experienced kitchen staff that creates beautiful wedding cakes, hors d'oeuvres, and gourmet dinners. Dine with us, stay with us, or let us cater your event venue of choice. Indoors or out, we have mastered elegant menus as well as simple business and family gatherings. We are happy to accommodate ideas and themes for any type of memorable celebration.

At the Green Fountain, our Wedding Package includes the building and grounds for ceremonies and memorable photos from 3p - 9 p. Dinner service for eight (linen, china, crystal, and silver) complete with wedding cake and a champagne toast. Four bedrooms for guests with breakfast included.
Package $3000 (tax and tip to be included.)
Call now for an appointment to discuss the menu, venue, cakes, themes, dates, and catering requirements. We'll be glad to provide you with a custom quote. Call 715 -258-5171 today to find out more about our wedding catering options and the rental of the entire inn.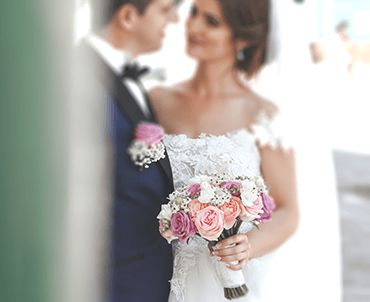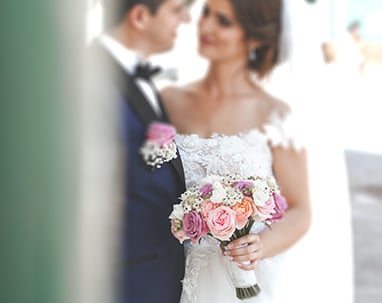 Celebrate Love, Life, and Food!
Plan your intimate wedding or gathering at our beautiful Inn or take Chef Sal on the road to the venue of your choice.
A local relative recommended Sal to us and her recommendation proved to be fantastic! Sal was good at communicating with us throughout the planning process and was happy to work within our budget. He was flexible and creative in creating our menu, prioritizing our preferences and foods that would be in season, while also considering our guests' dietary needs. Sal provided exceptional service even when it poured rain on our big day and he was restricted to a small space under a tent awning. The food was delectable and we were delighted with the meal, as were our guests!
—Liz & Brian