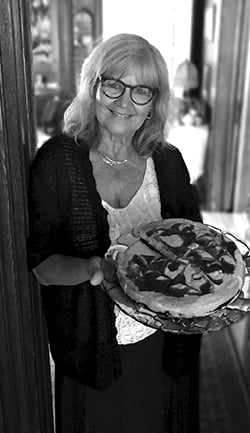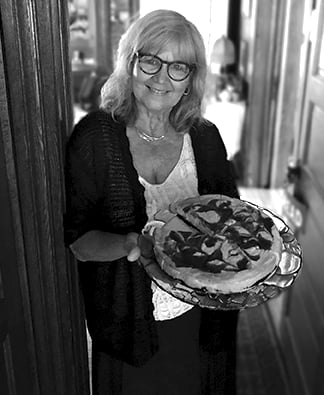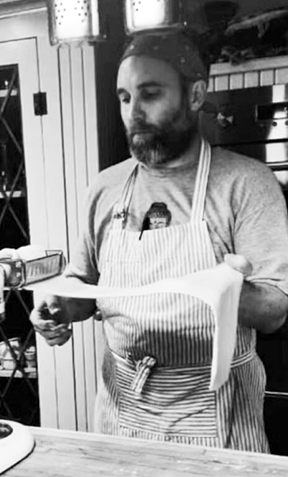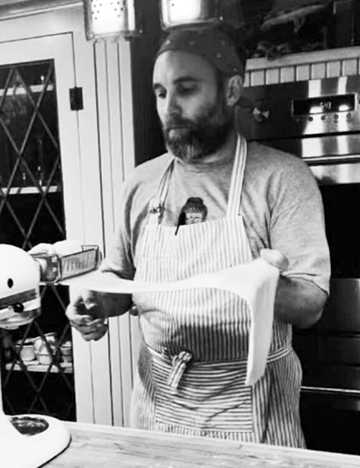 It's true, there are over two people who make the Inn a beautiful place to stay, celebrate, learn to cook, dine, and host events. But, it's the consistent management and demand for quality and creative dishes by Owner, Cindy Oerter, and Chef, Salvatore Friedel, that combine to make our guests culinary experience one that they return for.
Chef Sal's approach to food is a sincere one, focusing on local farmers and big flavors first. His plate presentations are picture worthy, proving that these local ingredients are perfect in their simpler forms. Sal has worked in Italy and Spain. French and Italian cuisine influence his style. Whether you are planning a backyard BBQ or a plated multi-course dinner for you and your love, Chef Sal will vanquish the stresses of your menu planning and create a truly memorable experience. Because Sal plans and shops for a fresh menu, when it's gone, it's gone! Book your table now…
Please call today (715) 721-0539 to reserve your table, save a seat in a class, or plan your event.
This will be worth the wait!
Owner and Administrator of the Green Fountain Inn, Cindy Oerter, manages the Bed & Breakfast and loves to create and host the lunches indoors and out. Reserve your room or table for lunch today, call Cindy at (715) 258-5171.
Here's what our customers say:
"Sal and his team did a wonderful job
with our wedding reception.
Their service was great, including several personal touches that made it extra special.
The food was delicious, and the vegetarian option for our guests was well-received.
The Dessert was an apple crisp that kept everyone talking and snacking afterward.
We highly recommend them!" — Ivan
"We'd been seeing the menus online and couldn't wait to try! The Buddha bowl was amazing. Having it be 1/3 fruit was a nice touch and the produce was fantastic. Service was amazing, food was fast and of extremely high quality. We plan to go back for dinner!." —Erik
"Every day, they strive to improve their service to the clients by developing the right blend of technology and creativity to make sure every job done is done as efficiently as possible." — Joyce Gould
THE GREEN FOUNTAIN INN
DOWNTOWN, WAUPACA, WISCONSIN
The Inn was built in 1900 by P.J. Christofferson, M.D.. He and his brother A.M. Christofferson built the first hospital in Waupaca, which is located behind the Inn and is now a group home run by our owner and proprietor, Cindy Oerter. The house was converted to a bed and breakfast and the Green Fountain was opened in the fall of 1995. Landscaping, gardens, a fountain and statuary were added to unite all three properties. Evening dining is available on both Friday and Saturday nights. The Inn is available to host small weddings, and other intimate gatherings. We also offer cooking classes and off-site catering as well.
BECAUSE WE CARE: Our philosophy is to be part of the neighborhood and give back to our community. From dealing with local farmers and resources to entertaining with local talent, we consider our business relationships a bond that we won't break.
Green Fountain Inn is in the heart of beautiful Waupaca, in the middle of Wisconsin. Enjoy the artsy community and Chain of Lakes whether boating, kayaking, swimming, skiing, birding, visiting, and only a block away from South Park Beach.