VICTORIAN ACCOMMODATIONS IN FOUR ROOM CHOICES
The North Room: This elegant serpentine mahogany bedroom set is featured in white on white decor. Furnished with a queen bed and private shower.
The South Room: Amid vintage florals, the canopy bed overlooks the raised-bed herb garden. Furnished with a queen bed and private shower.
The East Room: Sitting in the charming window overlooking maple-shaded Main Street. Furnished with two twin beds and a private shower.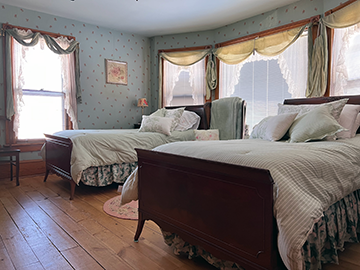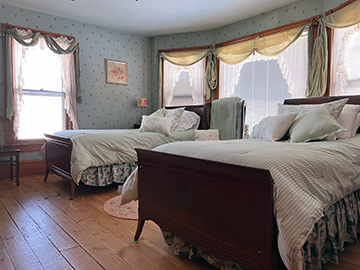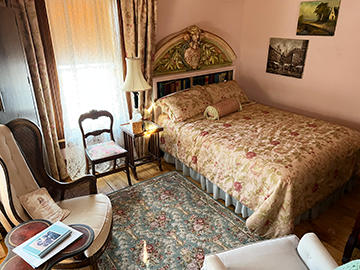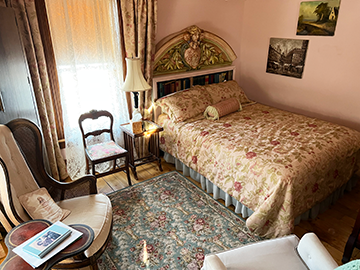 The West Room: With a delightful collection of eclectic furnishings, this room overlooks the perennial flower garden and fountain. Furnished with a queen bed, private bathtub (across the hallway) and shower.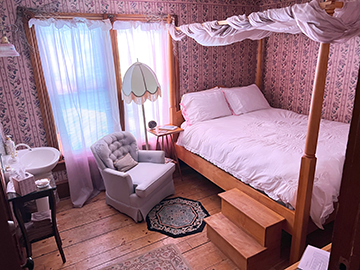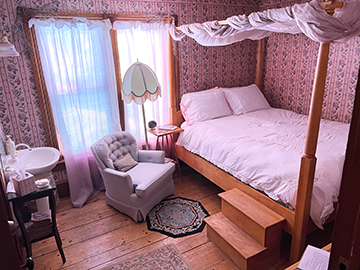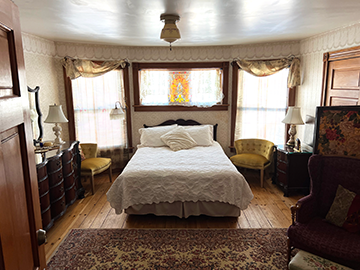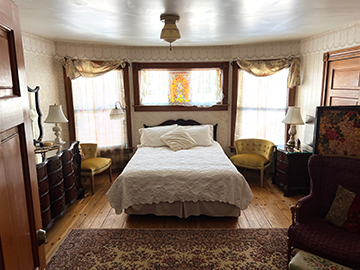 Check your dates and book your room!
STOP IN FOR BRUNCH OR LUNCH!
Enjoy our eclectic little town, shopping, or running a marathon, but—you must make sure to re-energize with perfectly plated, healthy, and delicious food. We cater to your cravings with the finest locally sourced ingredients (as often as possible) and the culinary experience of our very own Chef, Salvatore.